Treat Your Pets With Clear Conscience This Holiday Season: Pet Nutrition Expert Urges Consumers to Scrutinize Food and Treat Labels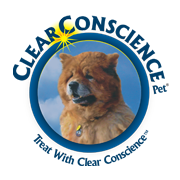 Wilton, CT (PRWEB) November 27, 2013
Many pet guardians are troubled by mixed messages from government and the media this holiday season, as reports of pet illnesses from Chinese pet jerky treats are resurfacing. Though the FDAs most recent response to these unsolved mystery illnesses includes a statement that pet treats are not a necessary part of a fully balanced diet, pet nutrition expert Anthony Bennie disagrees. He wants pet guardians to know that dogs and cats accustomed to between meal snacks can suffer if these are withdrawn, and that the right treats can contribute important nutrients to pets diets between meals (1).
Besides the nutritional considerations, Bennie says that sharing treats is a key part of the emotional and social bonding between humans and pets. Treats are also very valuable for training family pets and for working dogs such as service and assistance dogs, police and military dogs, and those that compete in shows and athletics.
Now that the spirit of holiday celebration and gift giving fills the air, its important to make smart and healthy decisions when stuffing those stockings by the fireplace or planning a holiday feast in a household that includes dogs or cats. But if pet guardians learn how to read labels with a sharper eye, they can feel more confident about what they give their own animals and make good choices when giving treat gifts to other lucky pooches and kitties on their Santa lists.
Pets are a big part of the family, so of course we want to share the spirit and give them something extra special during the holiday season, explains Bennie, who has over 20 years of experience in the natural pet food industry and is the founder of the multi-award winning pet nutrition company Clear Conscience Pet. Pet-loving families can choose among many USA made and sourced pet treats from ethical companies that offer safe and nutritious products. And with a little research, one can make homemade treats from scratch, or mix the best of both ideas by preparing hybrid snacks that combine store-bought treats with healthy ingredients to make homemade natural pet snacks. The great news is, there are a lot of options if one learns a bit and uses common sense.
Safe and Healthy Pet Treating Tips

Buying pet treats made and sourced in the USA is a good start, but Bennie also urges pet owners to become pet food label detectives and avoid products with ingredients like glycerin, propylene glycol, chemical preservatives, and artificial colors. A good rule of thumb is, if you cant pronounce the ingredient or dont recognize it as food, you should avoid it. Look for grain-free food and treats with high meat content that are low in carbohydrates. He recommends shopping at independent specialty pet food retailers that can recommend pet food and treat brands that have earned a reputation for reliably high quality and wholesome ingredients.
Clear Conscience Pet, a seven-time nutrition award winning company, has developed unique products that are perfect treats or gifts for pets this holiday season, including:
Sliders